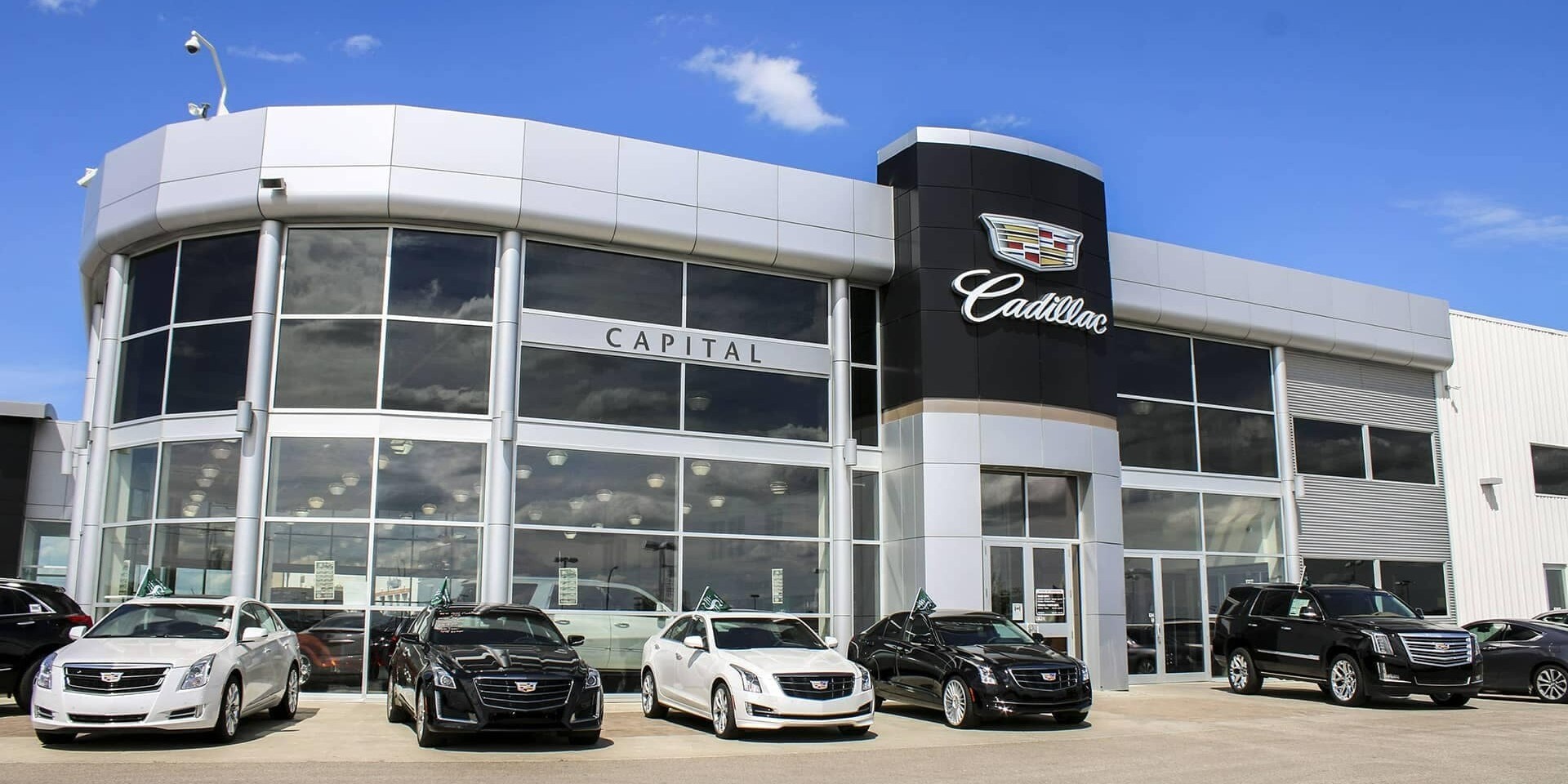 Open Today! Sales | Call Us At

:

833-942-1283
Monday

9:00 AM - 8:00 PM

Tuesday - Wednesday

9:00 AM - 6:00 PM

Thursday

9:00 AM - 8:00 PM

Friday - Saturday

9:00 AM - 6:00 PM
BUY YOUR NEXT CERTIFIED PRE-OWNED VEHICLE AT Capital Cadillac!
Capital Cadillac is the #1 Cadillac dealership in Canada! At our dealership, we have devoted ourselves to helping and serving our customers to the best of our ability. We only offer the highest quality vehicles, and we'll make sure to find the one that's ideal for you. When it comes to buying a vehicle, there are two options: new or pre-owned. In some cases, buying new isn't practical. Luckily, at Capital Cadillac, we are in the business of making your decision an easy one. If you're in the market for a pre-owned car, SUV or truck, here are a few things you can look forward to:
Our Prices Won't Be Beaten!
If you're working within a budget, buying pre-owned can be the best option. On top of that, most pre-owned vehicles only have one tax. Our product specialists DO NOT work for commission, so you can be assured that they will work with you and within your budget to find the right vehicle for you!
Wider Selection
When it comes to pre-owned, we buy and sell all makes and models. Although we're a licensed GMC Buick Cadillac dealer, we understand that different people like different things, so we stock a variety of pre-owned makes and models for all drivers! No matter what you're looking for, we've got it, or we can get it! Providing you with a huge selection is one more way we distinguish ourselves from other dealers!
Depreciation Benefits
Most vehicles depreciate 20% after leaving the lot and another 10% the following year. For pre-owned shoppers, this is actually a great benefit! We make it easy for you to purchase a low km vehicle that runs like new, for a fraction of the price!
Below Market Pricing
The old practice of marking up a vehicle by thousands of dollars and then slowly dealing down with a customer ARE GONE. We deal with a third-party company that researches the average market price of our vehicles, and then we lower the price again. We'll give you the best price, period.
Monthly Vehicle Specials
We want to sell our vehicles as fast as possible. Sometimes we order too much of one class or model and don't have room for them. When that happens, we reduce the price to make room on our lot for the next batch of special used inventory. If a vehicle spends too much time on our lot, we continually slash the price until it's gone.
Vehicle Upkeep
You'll never have to go anywhere but Capital GMC Buick Cadillac to keep your vehicle maintained. We offer full vehicle maintenance and repair on almost all makes and models, so keeping whatever you drive in great shape is easy. All you have to do is make an appointment at our Certified Service Department online, by phone, or in-person and we'll take care of the rest.
Capital Cadillac goes above and beyond the traditional dealership experience. Transparent sales and service methods ensure a Capital customer today is a Capital customer in the future. Whether you're unsure about what you can afford, or what vehicle will suit your needs, our staff is here with the answers!